experienced professionals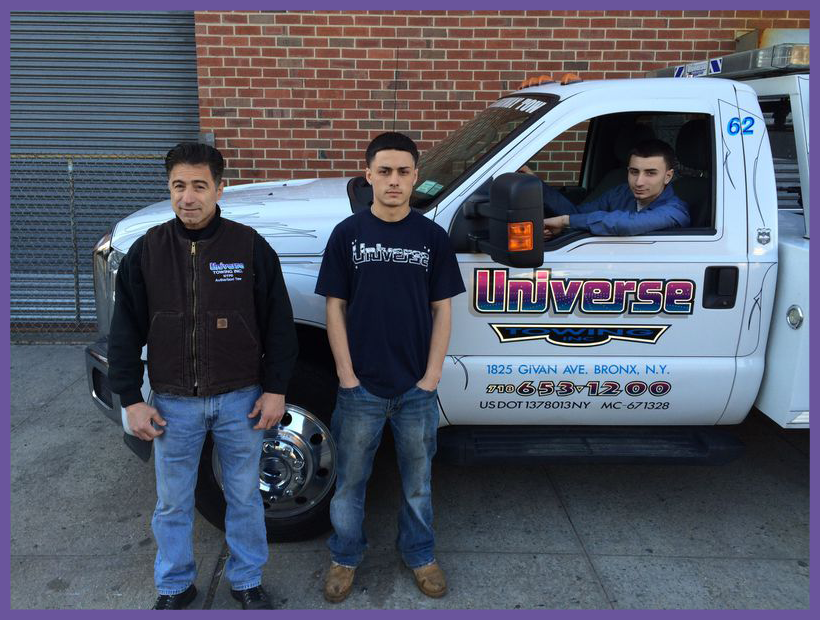 Universe Towing Inc. has been in the business for over 40 years and is the #1 source for speedy and reliable towing. We treat our local community like family and will come to the rescue for all of your roadside assistance needs. Is your car broken down on the side of the road? Did you lock your keys in your trunk? No problem! Universe Towing is here to help and we are often referred to as "The Best Towing Service in the Bronx, 5 Boroughs and in the Tri-State Area." We are committed to our customers and you can always count on us to be there for you - 24 hours a day, 7 days a week.
Anthony Aquilino has towing in his blood and has instilled a sense of heritage and community that fuels the Universe Towing family. This fourth generation business eats, sleeps and breathes all things towing and has been serving the tri-state area since 1980. Aquilino was born and raised in the Bronx and takes pride in serving the neighborhood he grew up in. There is no one that knows the area like Aquilino and there is nothing that Universe Towing can't do. Help is just a phone call away!
We treat our customers like family and the areas we support as our community.
Read more about Universe Towing in the Daily News.